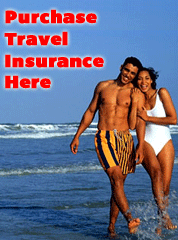 If you are interested in looking into travel insurance for your upcoming trip,
click below for more details.
Please do not delay in getting your passport. If you plan on traveling to the Dominican Republic this year you will need a passport. Click on passport for more details!
United Airlines has partnered with MDG2020 to provide a discount code that is good for up to 10% off of your travel to the Dominican Republic.
Please use code ZHHF661238 to receive discounted flights.
*You must enter code in advance search field in promotions/discount line when searching for flights.
Do not delay in purchasing your flights.  Prices will increase as it gets closer to the date of your departure. 
NOTE: Once you have made your flight reservations, please forward your flight itinerary to us at memorialdaygetaway@gmail.com using the process below, so that we can arrange your complementary airport transfer from Puerto Plata (POP) airport and/or provide assistance with arranging your transfers from Santiago (STI) if needed.
You must follow the instructions below for arranging your round-trip transportation from either airport, to the resort.
Puerto Plata (POP) Transfers 
– If you are flying into Puerto Plata Airport (POP), you will need to follow these steps so that we can make arrangements for your VIP transfer, compliments of NextLevel Vacations, from the Puerto Plata (POP) airport to the Lifestyle Holidays Vacation Club Resort.
PLEASE NOTE, IF YOU DO NOT PROVIDE YOUR FLIGHT INFORMATION TO US MORE THAN 14 DAYS BEFORE YOUR SCHEDULED ARRIVAL, YOU WILL NOT RECEIVE A TRANSFER AND WILL BE RESPONSIBLE FOR YOUR OWN TRANSPORTATION TO THE RESORT.
Please Send your detailed flight itinerary to:

Subject: MDG 2020 Flight Itinerary
Airport Options:
You have two airport options to fly into: Puerto Plata (POP) or Santiago (STI). You will find that flights are currently cheaper flying into Santiago.
Your registration cost includes free airport transfers from and to Puerto Plata airport. Please see STI Process Below if  STI works best for you.
Listed below in order of travel distance to the resort are the airports available in the Dominican Republic:
Puerto Plata – 20 Minute transfer (Transfer included in package price)
Santiago – 45-50 minute transfer (Santiago currently has the lowest airfare)
Santo Domingo – 3hr transfer
Punta Cana – 8hr transfer
 Jet Blue Airways
 United Airlines
 American
 British Airways
Delta Airlines,
 Jet Blue Airways
 American Airlines
Spirit Airways
United Airlines
Copa Airlines
United Airlines
American Airlines
Delta Air Lines
Jet Blue Airways
Spirit Airways
MDG 2020 STI Transfer Process
If you fly into Santiago you are responsible for your transfer cost if you choose to fly into Santiago. We have a preferred transfer provider from Santiago to help you reduce your cost and connect you with other MDG guests even before you arrive at the resort.
The name of the company is Polanco Bus Services. You will need to send them an email to the address below and provide them with the following information. Make sure you get a confirmation email. The transfer takes 1.5 hours.
Polanco Bus Service email registration: polancobus@hotmail.com
Info to Provide in the pre-registration email:
1. Name of person(s) registering
2. Flight Arrival and Departure Info (Date, Flight #, & Time for each flight)
3. # of People on the itinerary for this registration
4. Names of all people traveling on this itinerary
MDG Preferred "Round Trip" Pricing:
• Private Transfer (1 – 6 People) – $180 Total per van
• Collective (MDG Group) Bus Transfer – $60 per Person
Full payment must be made upon arrival and clients will receive a Voucher card for their scheduled departure transfer.
We have been asked that all registrations be sent via email as it is the best form of contact for them. However if you need to speak with someone you can call or WhatsApp Sol at 1-(829)-580-5378 after 6PM.
Travel Dates:
The dates for the Memorial Day Getaway are May 21st – May 26th 2020.
If you would like to extend your reservation to 5, 6, or 7 nights please let us know.